5 months ago
Scientists have found a way to get rid of wrinkles, so of course we're all ears
We all dread it.
Some beauty experts tell you to start using anti-ageing cream in your early twenties to try and prevent wrinkles... and while most of us roll our eyes at the thought of using such things at such an early age, you wake up one morning and notice a small wrinkle on your forehead... and then some crows feet... and well, it doesn't feel so great.
There's absolutely nothing that can stop you ageing, however scientists believe they have found a way to reverse the wrinkling process - so of course we're all ears.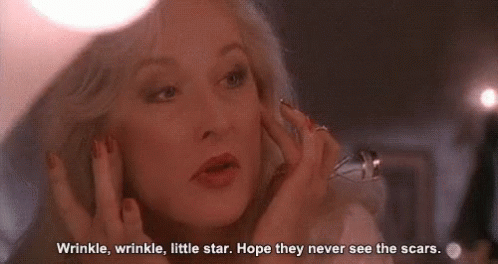 A new study from the University of Alabama at Birmingham has found that there's a gene mutation that can dramatically affect wrinkled skin.
So basically, our chemical energy cells are made up of mitochondria. When we age, our mitochondria breaks down and that's what leads to wrinkles and hair loss.
The scientists studied mice and activated a mutation in the mitochondria which caused it to decline, meaning they got grey hair, while in some others hair started falling out and in three to four weeks, the mice became wrinkled.
When the researchers turned off the mutation, hair started to grow back and the wrinkles disappeared.
"To our knowledge, this observation is unprecedented," Keshav Singh, professor of genetics and co-author of the study at the University of Alabama at Birmingham said.
Hmm, could come in handy in the future.