5 years ago
You shouldn't wait until your wedding day to wear these UH-MAZ-ING ASOS bridal shoes
Forget about gorgeous dream gowns: when it comes to bridal fashion - plenty of gals (whether actually planning to get married or not) have a quiet idea of their perfect pair of wedding day SHOES.
Which is why here at Her we got oh-so excited when we spotted these stunning embellished slippers.
Advertisement
Better still, they're from Asos and - we dare say - they're a total steal at just €75.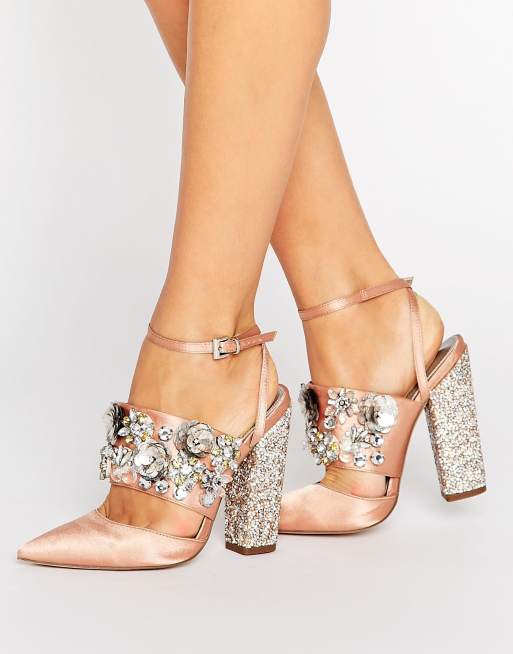 Indeed, upon reflection, we've decided that you definitely DON'T need to be getting married over the next few months to treat your tootsies.
Because as well as being suitable for saying, 'I do!' these are THE perfect pair of totally versatile spring/summer '17 shoes.
Advertisement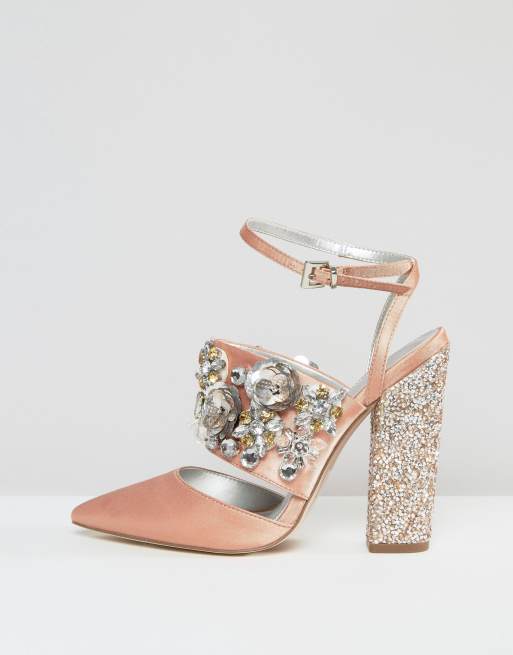 With distinctly Dolce & Gabbana designer vibes (at a fraction of the price, natch) indulging in a mid-month mini-splurge is 100 percent justified where head-turning footwear is concerned.
We're particularly taken with the chunky, block heel (hello, comfort!), as well as the ankle-strap fastening and the nude satin hue.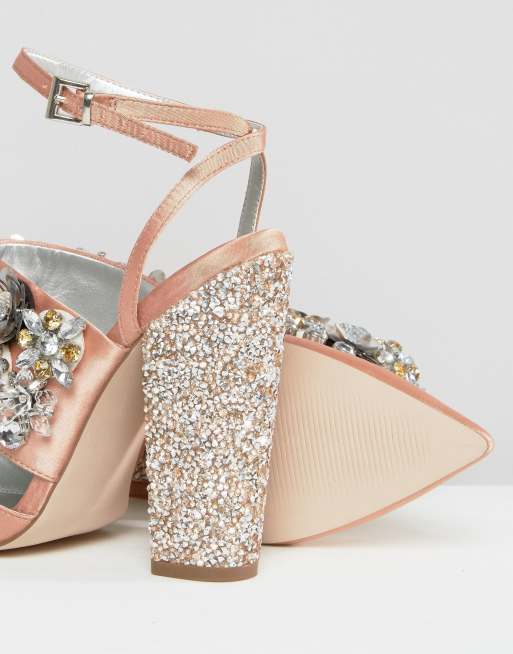 Advertisement
Incidentally, the shoes also come in a 'non bridal' version - silver rather than pink - but there is no way they are anywhere NEAR as pretty as the bridal ones.
Decision. Made.