3 years ago
James McAvoy is now RIPPED and the Internet is legit loving it
Well... hello.
James McAvoy has basically remained the same (give a shaved head or two) since his days on Shameless.
Advertisement
And while he has gone through a whole range of characters in his career, we've never seen him look like this.
Ladies, say hello to ripped James McAvoy.
Yep.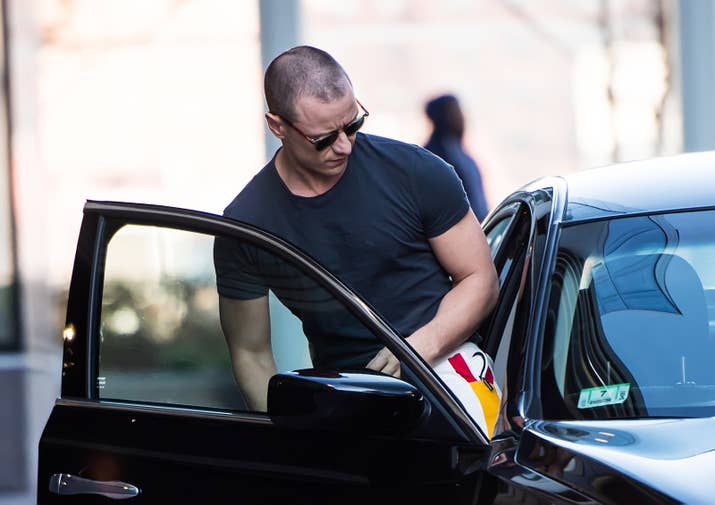 Hi there.
Advertisement
Of course, when people on Twitter saw his transformation, they couldn't help but praise it (and honestly, we don't blame them):
when professor x can see exactly what you're thinking of doing to him. pic.twitter.com/WfF7yxOQRF

— best actor james mcavoy (@james_mcavoys) December 2, 2017
since when did james mcavoy get thicc pic.twitter.com/HkRobcI6va

— Kiersten ❄️ (@HausOfKiersten) December 6, 2017
Advertisement
now that armie hammer's stint as the Internet's Boyfriend is over, can we pls focus our attention on james mcavoy pic.twitter.com/bsWVpxhPrJ

— priya (@priya_ebooks) December 4, 2017
We need to talk about James McAvoy.

I say we, I mean I. pic.twitter.com/l28DF0LqAt

— Jennifer Williams (@JenWilliamsMEN) December 5, 2017
Advertisement
Have y'all SEENT THIS?!?!?! WHAT IN THE WORLD?? JAMES MCAVOY BOOOYYYYY IF YOU DONT pic.twitter.com/hHXnjYKTLB

— yesen[ia] (@nesey__) December 6, 2017
Knowing James McAvoy is floating around in my city somewhere rn looking this thicc is an utter joy pic.twitter.com/dXnMvTLYxi

— witchqueen of arkham ? (@voidember) December 3, 2017
Advertisement
Wait. Hold on!....for real yeah? This is you now James Mcavoy?! Alright then. Hand me a ticket girl, im on board. ???? pic.twitter.com/aLbq4Vv7AA

— Kem (@Kemtuckey) December 6, 2017
Well there was me thinking James McAvoy was already a 10/10. Bitch NOW he's a 10/10???

— Chazz D (@Chazzbeast) December 6, 2017
Images: GC Images