2 years ago
Chuck and Blair had a very explicit sex scene that ended up getting cut
Very risqué.
Now that Gossip Girl has officially been in our lives for ten years, there's a lot to say about it's beginnings.
First of all, someone else was supposed to be GG (we KNOW!), and now, one of the executive producers of the show has admitted that a very explicit sex scene with Chuck and Blair needed to be cut.
While the infamous poster for the series seemed steamy enough, it's safe to say that that steam didn't live up to what aired on TV.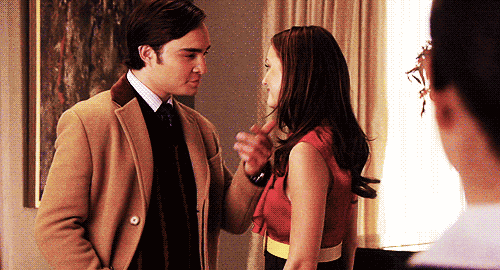 But it wasn't meant to be like that...
Speaking to Vulture, Josh Safran said: "I only regret things like not showing Chuck finger Blair and the dildos and other sexual stuff."
Sorry... HUH?
"We had a story about Chuck taking care of Blair under a table at Xan's. I don't think we were able to do it, but we hinted at it.
And the dildos? That was supposed to be in the first season when Georgina Sparks arrived into town.
"There were dildos [Georgina] sent to Dan at the house, and we had these really huge dildos in this house that Penn [Badgley] was so shocked to see — but we cut it because you couldn't show them on air.
"The deleted-scene version, which I don't think we ever put anywhere, is hilarious because they're like a foot and a half long. Penn was really shocked."
We're going to need a minute to process all of this...