4 years ago
Harry Potter souvenirs are up for sale and they're mega pricey
Still waiting for your Hogwarts acceptance letter?
When we were kids watching the film, we marveled at the mail that popped through Harry's letterbox on Pivet Drive.
Advertisement
Unfortunately for us, no such letter came, however, you can now get your hands on the real one used in the movie.
The Prop Store Auction is giving us major throwback feels as later this month it's going to be auctioning off some of Harry Potter's most prized possessions.
Talking about the letter, the website's description reads: "The hero envelope features a real red-wax Hogwarts seal, unlike the many entirely printed versions that were also used in the scene.
"The envelope remains sealed with a letter seemingly contained within.
"The envelope is in excellent condition; the wax seal has cracked and two small fragments are missing, but the Hogwarts crest is still clearly identifiable."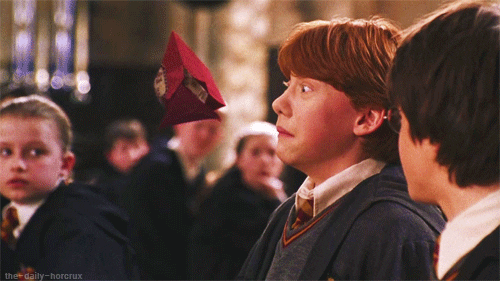 Advertisement
But if you think the coveted memorabilia is going cheap, you can think again, because there's already a bid going for the acceptance letter at €2,184.
Ouch. Ron Weasley's infamous Howler is also up for sale, but it'll cost you a pretty penny too, as bidding is up to €1,638 right now.
We want it ALL (too bad our bank accounts won't allow it).