1 year ago
Everything we know about the Gossip Girl and PLL crossover-like show 'YOU'
OK, we'll admit, we feel like we need a new TV show.
While the likes of Riverdale is keeping us going (sometimes), it's sporadic breaks are really getting on our nerves (what happens to Archie?? Is he in jail? Is he a serpent?! And what about Bughead?).
But anyway, this new show is a mix of Riverdale, Gossip Girl and Pretty Little Liars all rolled into one.
Yep, the creators of Riverdale have made a new series called You and it stars Penn Badgley a.k.a. Dan Humphries, as well as Shay Mitchell a.k.a. Emily Fields.
Looking at the trailer, it's as dark as PLL, but with a air of Gossip Girl as the main role is played by a very Serena van der Woodsen-esque character.
Lifetime describe the premiere series as: "'What would you do for love?' When a brilliant bookstore manager crosses paths with an aspiring writer, his answer becomes clear: anything.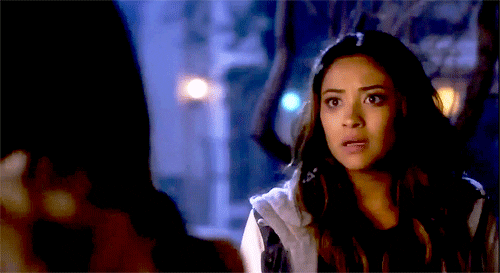 "Using the internet and social media as his tools to gather the most intimate of details and get close to her, a charming and awkward crush quickly becomes obsession as he quietly and strategically removes every obstacle–and person–in his way."
It's very creepy and weird, and you can watch the trailer here:
The series aired in the US on September 9, and according to numerous sources it's coming to Netflix soon. We have reached out to get a date on the airing in the UK and Ireland, so fingers crossed we'll know soon.