3 years ago
Gordon's pink gin now comes in a can and we absolutely welcome it
100 percent yes.
Just imagine - instead of sitting out with cans of beer on the barge, you can sit out with a can of pink gin.
Advertisement
Sound good? Yes, yes it does.
There may be an overload of pink gin at the moment, but this have certainly piqued our interest.
As the sun reigned over Dublin last weekend, there were many people out having cans in parks and on the infamous barge, but just think of how fab it would be with these little beauties?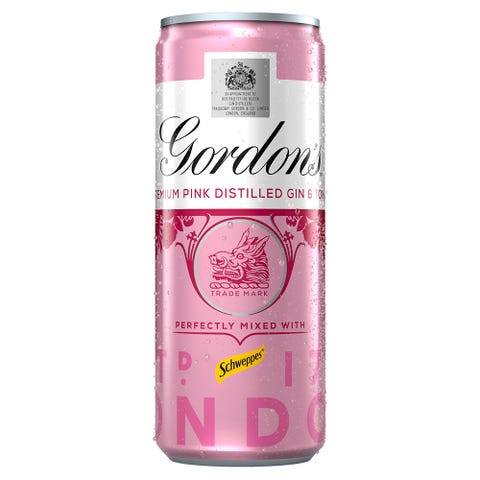 Gordon's launched pink gin last summer, and it made using the classic recipe from the 1880s.
It apparently "combines the natural sweetness of raspberries and strawberries with the tang of redcurrant" to create a "unique blushing tone." YUM.
Speaking about their new product, Annalisa Tedeschi, Head of Gordon's, commented: "As Britain's favourite gin we are excited to launch this delicious new pink gin, inspired by the Spanish gin trend, which is to take the UK (and Ireland, ahem) by storm."
Advertisement
You can get it here in Tesco for €2.29.
And if you fancy going all out with your gin, an expert in the alcohol recently said that melon is the ultimate accompaniment.
He said that Honeydew or Cantaloupe work best and a nice thick wedge of the fruit will give your drink that added "oomph" of sweetness. Yes please!