7 months ago
Bath time! Time in the tub can help you burn this many calories
Scrub-a-dub-dub!
It looks like having a good soak can do wonders for your health.
New research has found that baths have a positive impact on our blood sugar control and therefore help to burn calories.
Dr Steve Faulker of Loughborough University says that 'passive heating' while helpful with burning off calories, can also help combat chronic inflammation conditions.
Testing the theory on 14 people, the subjects were asked to take an hour-long soak in the tub at 40 degrees before heading out for an hour-long cycle.
And while the results did prove that the cycle burned more calories, it did find that the bath did a pretty good job too.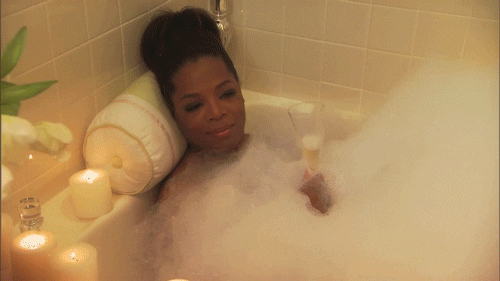 Participants burned roughly 130 calories to be exact, about the same as you'd burn after a 30-minute walk.
"The overall blood sugar response to both conditions was similar, but peak blood sugar after eating was about 10 per cent lower when participants took a hot bath compared with when they exercised," Dr Faulkner explained to The Conversation.

"This results also suggest that repeated passive heating may contribute to reducing chronic inflammation, which is often present with long-term diseases, such as type 2 diabetes."
So, grab yourself a LUSH bath bomb and go for a soak tonight – your health will thank you for it.