4 years ago
Me and my period underwear: The knickers that have changed my life
Bit dramatic, but they have been a game-changer.
Choosing the right type of 'feminine hygiene' product for you can be a lot of trial and error.
Advertisement
Some people swear by tampons, others never strayed from pads, however, I never personally found a product that I was 100 percent happy with.
Pads always felt like adult nappies and tampons scare the bejaysus out of me, but not feeling like I had many other options, I always eventually swayed towards tampons.
However, for nearly 12 months now I've turned to something new – something that has resulted in quite a bit of curiosity among friends.
The product I'm talking about is period knickers.
Advertisement
Yes, you might have seen them on Instagram, but they're still not something we see alongside the traditional options in the shops, therefore, many are curious.
The first brand I came across in my Google-search to find period underwear was THINX.
 

View this post on Instagram

 

They boast a wide range of fits and sizes on the website and their Instagram is super pleasing to the eye, so that was me sold.
Advertisement
All of their products are categorised by how much they can hold.
From the "lightest days" which hold the equivalent of half a tampon to the "heavy days" which hold up to two tampons worth, there is a pair of knickers for whatever your needs.
I ordered two pairs – the hiphugger and the boyshorts which both claimed to be for "heavy days" because if I was going to try these things out, I wanted to be sure they were heavy duty.
From the moment I confirmed my order, more and more questions about the product kept coming up.
Advertisement
Do they work? What material are they? Would you see them through my clothes? And the biggest one – would they in any way resemble a wet nappy?
Well, these were all the same questions my friends and colleagues asked me when I told them I was trying them out.
When they arrived in the office, the full attention of the Her desk was turned to my new knickers and so followed a quick-fire round of questions all asked with grimacing faces.
They felt like something between a pair of support knickers and a swimsuit but were surprisingly thinner than I expected. The gusset didn't seem to be filled with any heavy-duty absorbent material as I thought it would, so I worried if these would be able to hold the two tampons they promised to.
Advertisement
I had never been so eager for my time of the month to roll round so I could give these babies a try.
Finally, the day was here and I could finally put them to the test. It felt uncomfortable to leave the house without a tampon in, but if I was going to test these out I wanted to do it right.
I spent my day running to the toilet in fear that I was leaking, however, every time I was pleasantly surprised that everything was still working just fine.
What was even more surprising was that there was no "wet nappy" feel (or smell) just yet.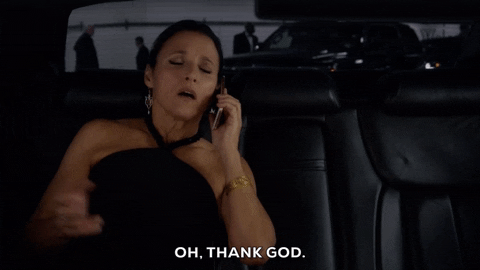 And while the knickers were great during the day, I really felt the benefit at night. Wearing the boyshorts to bed, I had never felt so confident that I would wake up to stain-free sheets.
They really were a game-changer.
Now, one of the most common questions I got asked was how I'd clean the knickers.
Well, ladies, I'm here to tell you that it's all by hand.
I can see the faces your pulling as I type this, but let's pull it together. It wasn't that bad.
The packaging recommended washing the underwear with warm water first before throwing them in a cold wash with the rest of your delicates.
No fabric softener or anything else fancy, as it could mess with the magic period-holding fibres.
I swear – washing them was not that big of a deal.
My biggest issue with the period knickers came on day two when I didn't have another pair to wear. Yes, day one had been such a success that returning to my old habits on day two was a bit of disappointment.
And even though the underwear was easy to clean, they were a headwreck to get dry. I mean, it took days.
It's been nearly 12 months since I first whipped those bad boys out at the Her table and I have to say, I've never looked back.
Yes, the period underwear is now a part of my monthly routine and I couldn't imagine it without them.
Day-to-day, I wear them as a backup to my tampon, just to give me an added sense of security but they still are at their most helpful at night.
Since my first use, I've invested in another pair of hiphuggers and boyfriend shorts to get me through the heaviest days of my period.
I can honestly say they've made my life a whole lot easier and I've spent the best part of a year convincing everyone I know to invest.
To be fair, they are just that - an investment. At around €30 a pair, they are far from cheap but I swear they have made the monthly visit from Mother Nature a hell of a lot easier.
And anything that can promise that month-on-month is a winner for me.