4 years ago
From bread, to the beast... the best tweets about the SNOW in Ireland this morning
It's a great sight.
It's safe to say on Monday and Tuesday of this week we all went a bit mad about the weather.
Advertisement
Met Éireann was warning that we'd see the worst snowfall in 40 years, and everyone and their granny decided to stock up on bread (because we're Ireland, and we have a problem, apparently).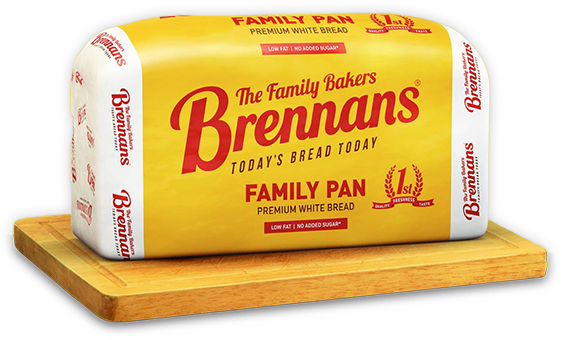 However, even though we knew it was coming, it was utter delight (and to some, a bit of dread), as we opened our curtains and saw a blanket of snow covering the roads and pathways.
Because of this, Twitter is at it's peak, and it might as well be a playground for Irish people as we craic jokes about the beast... and of course, Brennan's bread.
Advertisement
Here are some of the best tweets from this morning:
The regret of not going to the shop yesterday is REAL. #BeastFromTheEast

— Niamh Devereux (@_niamhdev_) February 28, 2018
The neighbours are excitedly flying a drone over their snowy back garden. Peak Dublin 8.

— Jennifer Stevens (@JenStevensDub) February 28, 2018
Advertisement
Just went to make toast and mam yelled "NO! That's the storm bread!!"

Everyone needs to calm down.

— Emma Ní Chearúil (@gingeripod) February 27, 2018
Dublin looking like a scene from a Christmas movie this morning - the view from the @Olytico offices - Fitzwilliam Square covered in snow #Sneachta #BeastFromTheEast pic.twitter.com/T2JC4zX2Az

— Stephen O'Leary (@stephenoleary) February 28, 2018
Advertisement
Lads put on @IrelandAMTV3 Catherine is showing us how to make bread! At home!!! All hail Catherine, Ireland's new saviour #NoBread #panicbuyingbread #BeastFromTheEast #stormemma #breadwatch

— Borderline (@borderlinepolar) February 28, 2018
Man down. Bread lorry stuck. Shelves will be empty #sneachta #bread #BeastFromTheEast #StormEmma #Snowmageddon #ireland #snow #snowdublin #kildare #mandown pic.twitter.com/DdL9lYZWFg

— Alan Byrne (@Byrneski246) February 28, 2018
Advertisement
Best day EVER apparently. #BeastFromTheEast ireland pic.twitter.com/WPVR4870Go

— Karen Lee (@Karen_Lee78) February 28, 2018
Snow joke as Emma makes Ireland go Low-carb for a few days #breadly #BeastFromTheEast #SNOWMAGGEDON #LCHF

— Helen Ryan (@Love_Nutri) February 28, 2018
Ah, weather has happened, and Ireland has turned into some post apocalyptic landscape. Murder is happening over the last loaf of https://t.co/Ix5xTm9P6k one is safe. #BeastFromTheEast

— Aoibhe?? (@perksofaoibhe) February 28, 2018
I have now found the one thing #Texas and #Ireland have in common: freaking the f*** out over a dusting of snow, buying out every store, and closing school for two. days. #beastfromtheeast ??? pic.twitter.com/h6xoGSXl8c

— Caroline Fothergill (@cmfothergill) February 28, 2018
My youngest daughter is a big fan of #Frozen and her favourite song is "Do you want to build a snowman?" Woke her up this morning singing this song while it its possible to actually build one with her ! #BeastFromTheEast #Snow #Dublin #Ireland

— Shaykh Umar Al-Qadri (@DrUmarAlQadri) February 28, 2018
#BeastFromTheEast #Dublin #snow ireland ??
Garda announcement .

It's fecking freezing !!! pic.twitter.com/wcvoMjxAHu

— Garda Daz Ceallaigh ?? (@DazzerFury) February 28, 2018
#BeastFromTheEast bread delivery today in #Ireland pic.twitter.com/OLbumNenkv

— david (@david_kirwan) February 28, 2018
Most of Ireland right now... #BeastFromTheEast pic.twitter.com/1P4TyXQ5UG

— Ken Stanley (@Ken_Stanley) February 28, 2018
Over 200 ads for bread on Done Deal. I love being Irish!#snow #beastfromtheeast pic.twitter.com/UWgGB1DKPI

— Ellie Balfe (@EllieBalfe) February 28, 2018
If the Gaiety Panto isn't called Beauty and the Beast From the East this year, I'm emigrating.

— ⭐ amy o'connor ⭐ (@amyohconnor) February 28, 2018