2 years ago
This woman narrowly avoided opening nudes accidentally sent by her brother
It used to be difficult to accidentally send the wrong thing to the wrong person.
Back then, you had to take the time to write your message, then either pop it in an envelope with the wrong address on it or physically hand it over to someone who wasn't meant to see it.
"Oh no," you'd proclaim. "Don't look at that, t'was never meant for thine eyes!"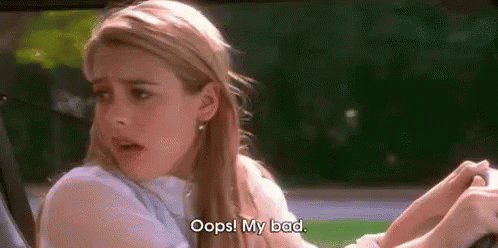 Things are different now. It's never been easier for the wrong person to clasp eyes on the wrong thing, which is exactly what happened to Haley.
Sharing the same name with her brother's girlfriend, Haley received a Snapchat she shouldn't have - which lead to a whole lot of panicked texts.
In a post on Reddit entitled "My sister and my girlfriend have the same name..." posted her brother, Chase (going by the username PuffDaddyCholo) who shared a screenshot of the text conversation between his sister and himself.
Can you smell that? That's the smell of blind panic. We're not sure if we're more relieved for Chase or Haley.