2 years ago
Aer Lingus unveils new brand logo for the first time in 20 years
The brand has had a bit of a makeover.
Aer Lingus has unveiled its new brand imagery - a brand refresh for the first time in 20 years.
Advertisement
The aim of the new update is to give a more modern image as it continues to expand into the North Atlantic market.
Today, a new shamrock design was unveiled as well as new paint of the aircrafts. Apparently, 50 different shamrock designs were considered as part of the redesign process.
And there it is - the new @AerLingus livery. pic.twitter.com/zrYUtCXkXQ

— Will Goodbody (@willgoodbody) January 17, 2019
Aer Lingus says that the new shamrock has been tilted to symbolise "dynamism and speed" while the pronounced heart-shaped leaves were brought on board to reflect "the warmth and hospitality" of the airline.
An A330-300 plane will be the first to wear the new hues and will fly and will fly to New York on January 18.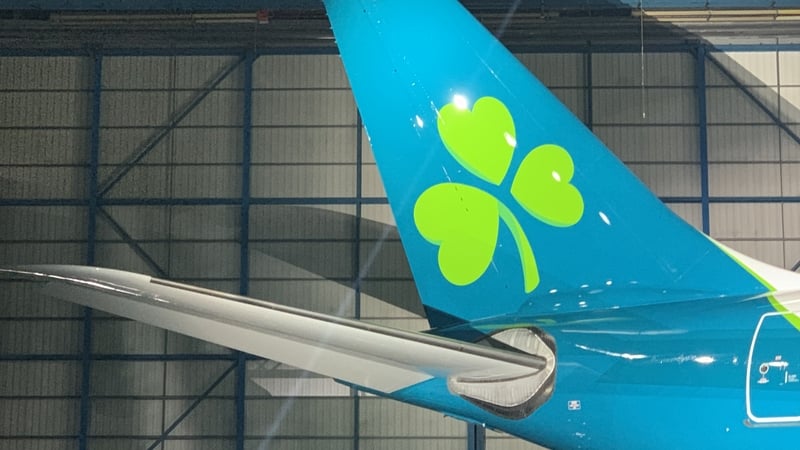 Advertisement
Meanwhile, the process for the new uniforms is also underway. Last year it was revealed that designer Louise Kennedy had been chosen to update the uniforms, and they will be unveiled later this year.
The new branding will be released today across its app, website, check-in and boarding gates, with the rollout fully completed by 2021.