4 years ago
Hand in your notice because Harry Potter Studios are looking for staff
Know anyone that wants to work at Hogwarts?
Even the most hardcore Harry Potter fan might be reluctant to take a job at Hogwarts.
Advertisement
We all know that any Defence Against the Dark Arts teacher never lasts long and as for the position of gamekeeper, Hagrid had some really freaky animals and creatures that would probably kill you!
This being said, there are obvious advantages to working in the magical world.
Wouldn't it be much easier if you could apparate to your job rather than walk? On that note, wouldn't you prefer to take the Hogwarts Express over the Tube?
If your Hogwarts acceptance letter got lost in the post then you'll be delighted to know that the interactive world of Harry Potter at the Warner Bros. Studios Tour are looking for new staff.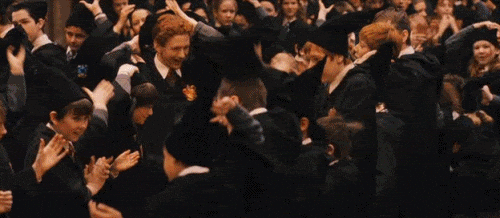 If this sounds like something that you would be interested in, they're looking for the following roles.
Interactors - To ensure that our visitors are welcomed warmly to the Warner Bros. Studio Tour and that they experience the very highest standards of customer care and interpretive support in an exciting, intriguing and safe environment. Full training will be provided for successful candidates.
Advertisement
Warehouse Associates - To support the warehouse/stockroom activities and to support all retail and commercial functions of Warner Bros. Studio Tour London
Sales Associates
The post also states that any new hires are expected to provide a "warm welcome" to any new visitors and that people who have "enthusiasm, personality and a flair for customer service" are the preferred candidates.
With full-time, part-time or seasonal roles available, there's something for every muggle.
You can find more information here.
Advertisement