4 years ago
Ireland could soon be getting its own Independence Day
The Cabinet will discuss the matter today.
A prospective bill on Ireland having an Independence Day will be debated in the Dáil today.
Advertisement
Fianna Fáil Senator Dr Keith Swanick is looking at January 21 as the day to mark the occasion, as it was the date that the Dáil first sat in 1919.
However, unfortunately for us, it won't be made into a public holiday.
"I believe the importance of this occasion needs to be marked," said Dr Swanick to The Journal in January, wanting to mark the occasion in schools and colleges.
However, last year Enda Kenny told the publication that we 'already' have a day.
Advertisement
"Well, we have our day – it's the 17 March. We are one of the few countries internationally to have a day that is ours and it is recognised globally now in so many cities around the world.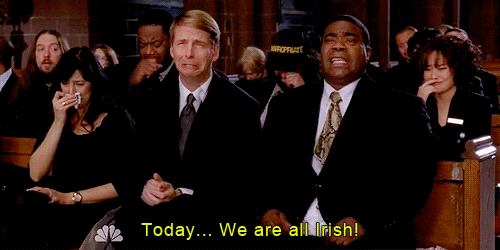 "There is the greening of The Great Wall, the greening of the Eiffel Tower, of the London Eye, the Niagara Falls or wherever, and we are very proud of that.
"I am happy that we have one day – it's the 17 of March – and Irish people all over the world are recognised for being proud of their day."
Advertisement
We will know if the matter will go further later today.