11 months ago
The €50 Zara pleated jumpsuit that you're going to see ALL over Instagram this summer
We're calling it.
Every now and again a piece will come along that you just know will be popular. It's always a flattering piece, has to be versatile and definitely has to suit all body shapes.
Whenever the summer weather decides to come out of hibernation we can see this jumpsuit being everywhere - on the streets, on Instagram, on holiday and at every summer party.
What we love about the piece is the colour pop - it comes in three gorgeous colours and they're all very loud; there's a vibrant yellow, a classic red and a beautiful dark green.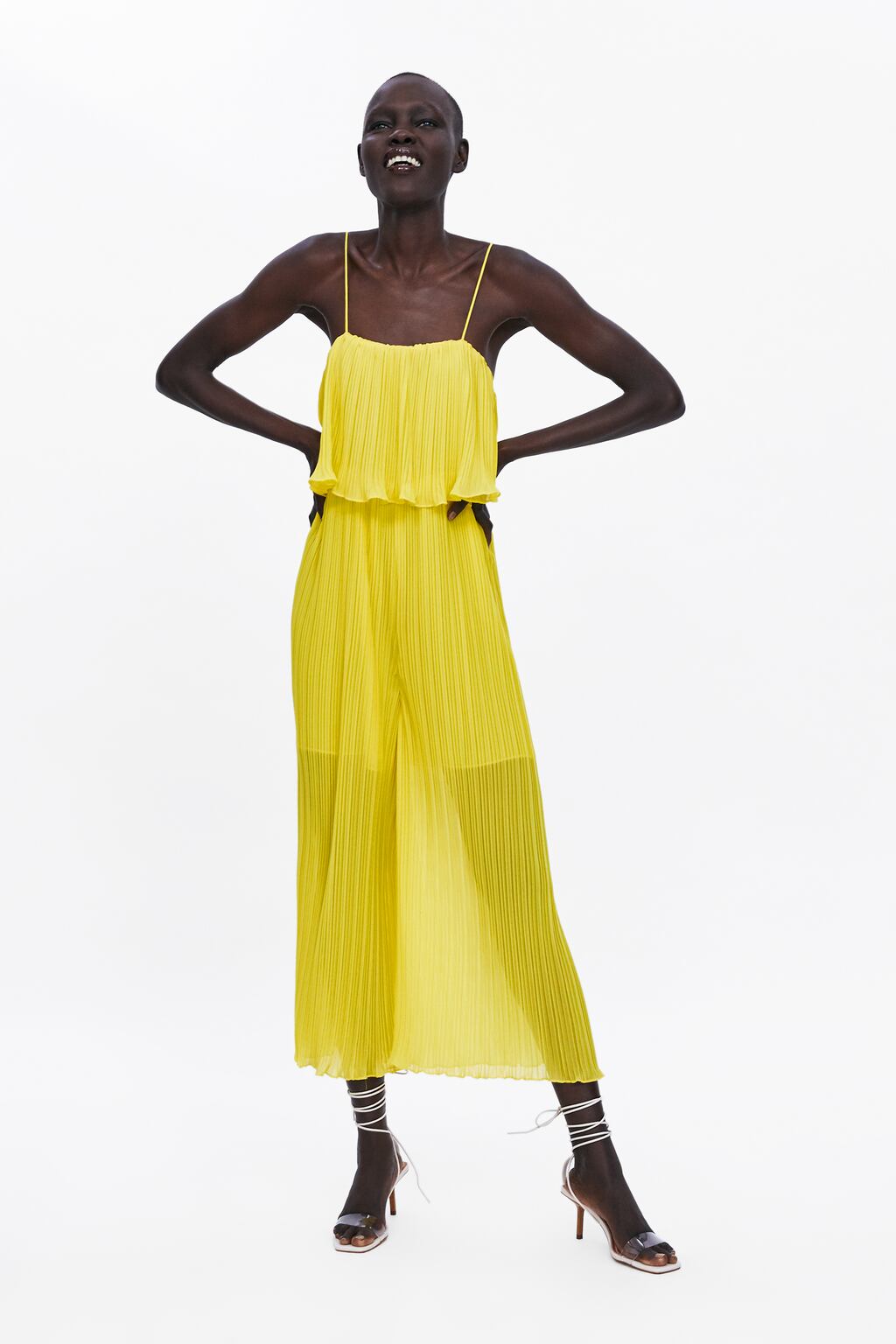 It's described as: "Flowing jumpsuit with a straight neckline. Featuring a ruffle appliqué, thin straps, elastic waist and lining."
It's a loose enough fit so you know it will be super comfy and will also hide any bits you don't want on show.
Coming in at €49.95, you will be able to carry this piece where ever you go, whether it be a summer wedding or away on holiday to Spain.
It still available in all sizes on the Zara website, or you can also check it out in store. We'd say this one will sell out quick so act fast if you want to nab it.