3 years ago
If you wear one of these bra sizes, chances are it's wrong
The trials and tribulations of being a woman, eh?
The latest research from Women's Health says that chances are you could be wearing the entirely wrong size bra.
Advertisement
Ladies who reach for a 34B and 36C cup bra, we're looking at you.
Apparently, it's pretty easy to assume you're this size, as most people begin bra shopping by opting for an A or B-cup, and simply believe they remain relatively close to that size or slightly larger as the years go on… (hello C-cup rack).
According to fit and style expert Jenny Altman though, that can lead to some pretty disastrous shopping choices:
"A lot of women think of these sizes as the norm, so they start off there when shopping and never really learn how a proper bra should fit," she said.
"Even I wore one of those sizes for years."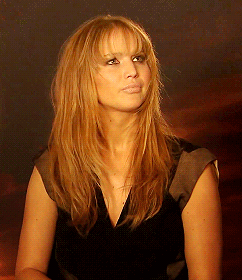 Advertisement
So how can you ensure you're not making a boob of your underwear choices?
Altman recommends getting measured every six months by a trained professional.
Other signs to look out for is boob bulge (where your ladies are struggling over their cups for freedom), or how easily you can move your bra strap on your back:
"If you have your band on the tightest hook and it can still move around, your bra is too big."
Advertisement
Check out this quick guide to see if you've got your pert pair in the perfect size.