4 years ago
Meghan and Harry masks are now a thing and they are utterly terrifying
Could they be more creepy?
Madame Tussaud's in Berlin just unveiled wax masks of the Duke and Duchess of Sussex and they are... they're absolutely terrifying.
Advertisement
While they do look like the royal couple, the masks are about 50 times the average head size and utterly bizarre.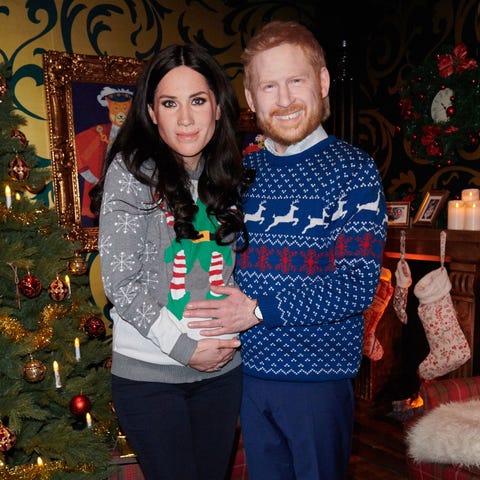 The people who wore the masks for the museum decided to act out a load of ~*Christmassy*~ scenes, and they're probably more scary than the masks themselves.
Just take a look:
Advertisement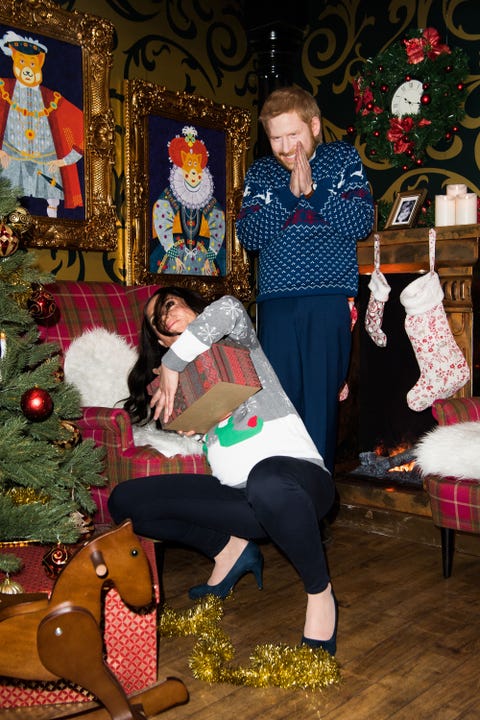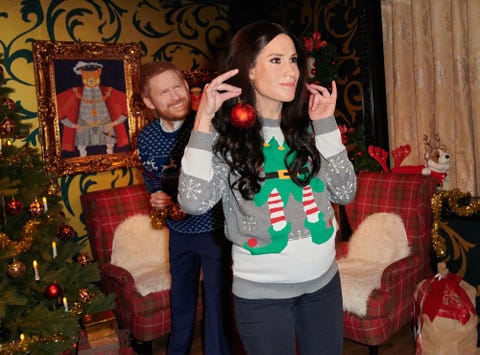 Mental. Absolutely mental.
Advertisement
Anyway, moving on the the real-life Meghan.
Meghan Markle surprised everyone last night when she made an appearance at the London Fashion Awards.
But while she looked absolutely glorious in a black one shoulder gown (rumoured to be designed by the very woman she was honouring), it appears that she broke two rules that fall under royal protocol.
Advertisement
A small detail that many noticed was that she was wearing black nail polish, which is a big no-no for the Queen.
The Duchess of Sussex also stayed behind for the party after the awards were over, and had a little mini photo booth shoot with Clare Waight-Geller and Rosamund Pike.
It's not exactly royal conduct to take part in these types of things, but Meg did it nonetheless!