2 years ago
Pauly D finally had a hair makeover and he looks absolutely class
CABS ARE HERE.
Pauly D will forever live on in our memory as the person who shouted all over the Jersey Shore house. From screaming out the aforementioned 'cabs are here' to random sounds like 'AWWWWW YEAH', we coined the phrases as our own as we sat in front of the TV every Thursday night to see what the housemates would get up to.
Advertisement
It was a brilliant time, full of gym, tan and laundry, drunken binges and cat fights.
As well as fist pumping, one thing that will always live on in the memory of Jersey Shore is Pauly D's hair. It's nearly been seven years since the show ended but Pauly has kept his perfectly sculpted hair in tact since then.
 

View this post on Instagram

 
Why he never changed it up we will never know. With all the hair gel up in that baby it must feel like he's carrying around a little furry, well-gelled puppy on top on his head.
However, he has finally said goodbye to the well-gelled puppy and he looks fab.
Sharing a snap on Instagram Stories last week, he pictured himself working out and there wasn't a piece of hair maintenance in sight. Instead, he just had a small hairband holding his lovely, floppy hair back.
Advertisement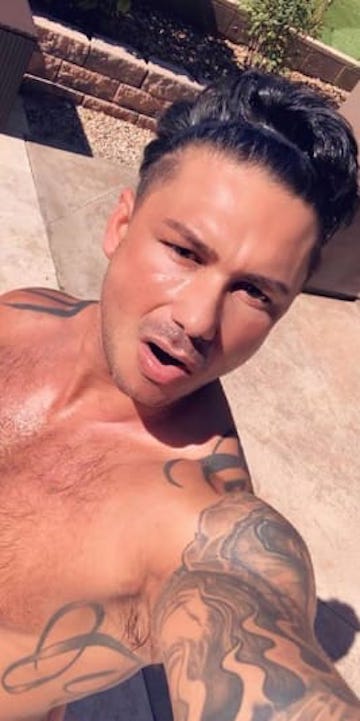 See? Gorge.
Unfortunately, he shared a picture to his IG only nine hours ago and the sculpted puppy is back... but we're holding out hope he will soon leave the 2009 hairstyle behind.