5 years ago
12 Reasons We Love 'Neighbours'
Neighbours celebrates its 30th birthday today which got us thinking about how much we love the Australian soap.
From some of the best onscreen couples ever to fall in love to some of the world's biggest stars, we've a lot to thank the show for...
1. Kylie and Jason
They are possibly the greatest couple of all time. Everybody sing along!
2. The catchy theme tune
Some say it's even better than the Home and Away one. Also, everybody DOES need good neighbours.
3. Toadie
He's been there for as long as we can remember.
4. Harold Bishop
Jelly Belly (that's his nickname in the show by the way) has made us laugh and cry over the years. Also, he's responsible for the café where all the magic happens.
5. The hotties
From Billy Kennedy to Mark Brennan (he's on the show now so you see him five days a week if you'd like), there's always a nice guy to look at.
6. Karl and Susan Kennedy
They've broken up more times than we've sang along to the Neighbours theme tune but they always get back together. They've taught us what love truly is.
7. The Ramsay Street sign
Despite it being one of the most dramatic streets to live on in the entire world, the sign always looks perfect.
8. The style
One word: amazing.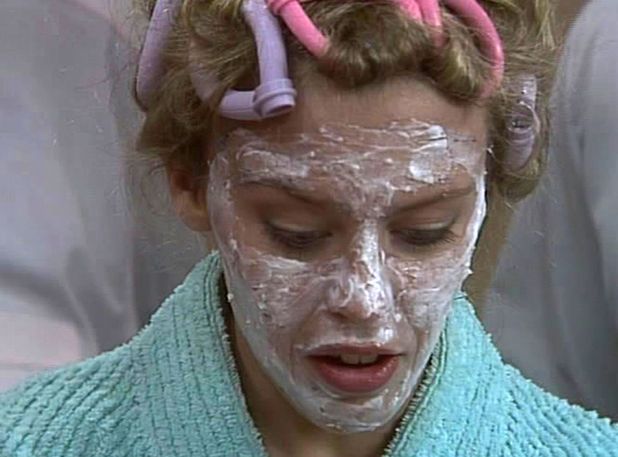 9. Paul Robinson
He's the character everyone loves to hate.
10. The House of Trouser
They walked around in their PJs and ate pizza for breakfast, lunch and dinner. We definitely would have moved in!
11. The talent it has spawned
From Delta Goodrem to Margot Robbie, the show has been responsible for some massive music and movie stars.
12. Being an inspiration to Eddie Redmayne
Speaking about the Kennedys, the Oscar winner said, we quote: "I think they're amazing. I'm a huge fan of them from old. I've learnt a lot from them from watching them daily."