3 years ago
69 thoughts we had while watching the Kardashian 10th anniversary special
Ah, 10 years.
Yep, it's been ten years since Keeping Up With The Kardashians first graced our TV screens.
Advertisement
A lot has happened to the family over the course of a decade, and it all came together on their 10th Anniversary Special last night.
We sat down and watched it (with a glass of vino because we couldn't cope otherwise), and here are 69 thoughts we had while doing so.
1 "There's a lot of baggage that comes with us, but it's like Louis Vuitton baggage, you always want it." THAT was the opening line. We're doomed.
2 Ooh, here's Kris. Damn she looks good.
3 The TV show airs in 160 countries, FYI.
4 It all basically started because of Ryan Seacrest... when Kris spoke to him, the show began filming within 30 days.
Advertisement
5 The original tape is so cringe... to quote Kim, "We're still getting used to the paparazzi." Oh honey, you have no idea.
6 Ooh, now Kim is entering! She mutters, "Do I look skinny?" to the producers... Oh, Kim.
7 Can we take a moment for Kim's bod though? She looks unreal.
8 REMEMBER DASH? The sisters wore body paint with D-A-S-H sprayed across the front. Gag.
Advertisement
9 Here's Kourtney and Khloe... and jaysus, Kourt's boobs are oooout. Go you girl.
10 Kourt and Khloe have already started drinking. When asked what time it is, Khloe says, "TV doesn't know the time." YAS, KHLOE.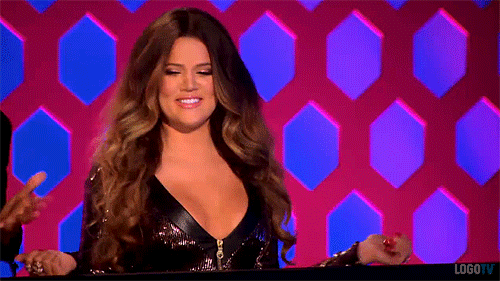 Advertisement
11 Ryan says "we'll get to Tristan in a moment." Yes we will, Ryan.
12 So, Khloe's first date with Tristan was actually a blind date that was put together by a friend (Brandon Jennings, if you want to know).
13 Khloe says her and Tristan are serious. They're level 5, apparently.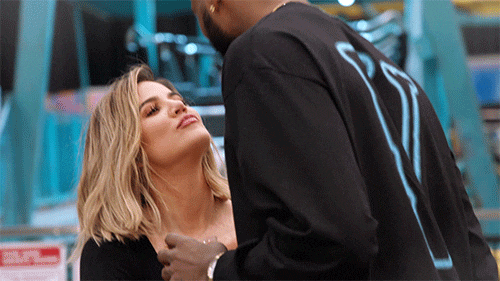 Advertisement
14 And yes, he'll be on the upcoming series.
15 Does anyone else LOVE seeing Khloe happy?
16 Kim now talks about Kanye being on the show, and how at first he said their kids won't be allowed.
17 Kim broke that rule because North was WAY too cute as a baby. We're with ya, Kim.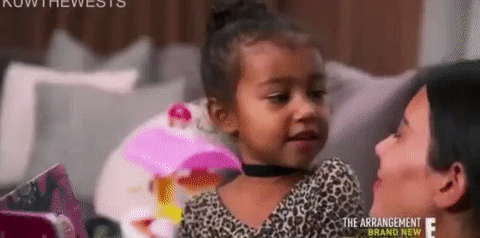 18 Aw, Mason tells his school friends to catch his show on the telly. Bless his little heart.
19 And he calls the camera crew FILMERS.
20 Oooh, now Scott is making an appearance.
21 Ugh, ad break.
22 YAY, back to Scott. 23 Both of them still pretty sketchy about their relationship status... "we're co-parenting." Whatever...
24 Since they broke up two years ago they've never been back together (in that way).
25 Tbh, they do seem just as confused as us about their relationship.
26 JUST STOP BEING A D*CK, SCOTT.
27 Side note: Why is Scott even there?
28 Scott is asked if he's dating other women. Scott says no. Entire room *erupts* with laughter.
29 OMG SCOTT JUST GOT DOWN ON ONE KNEE.
30 He's going to PROPOSE.
31 BE STILL OUR BEATING HEARTS.
32 OMG he just gets up off his knee and laughs. LAUGHS. We can't right now.
33 Now they're moving onto Kendall and Kylie
34 Kylie doesn't remember a time without the show... which is actually quite sad.
35 "Money doesn't grow on trees,"... "Yes it does, it's paper" - Ah, classic Kendall.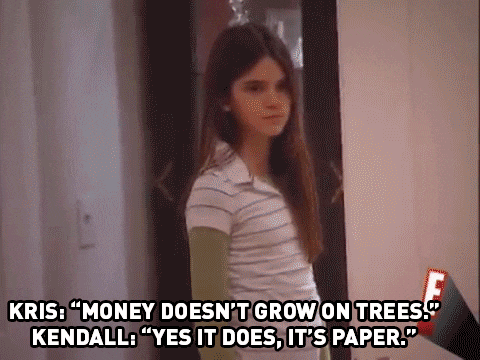 36 Can we all take a moment to remember that Kylie was a WILD child.
37 And Kendall was so awkward... her runway class with Kim was so cringe.
38 Ryan: "Our buddy Rob isn't here." No sh*t, Ryan.
39 Rob is working on a new clothing line apparently.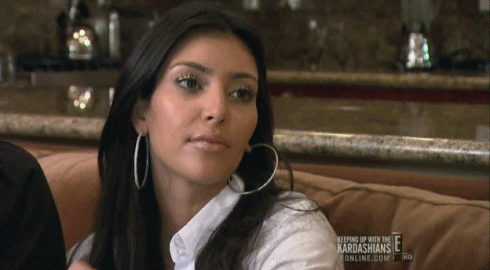 40 They have a family group chat and then small group chats where they just bitch about everyone.
41 Kim: "It's like The Shade Room everyday."
42 Excuse me? But Malika, Kourtney and Khloe had a band together called Eye Candy.
43 They didn't make it.
44 OOOH is Kanye here?
45 Ugh no, it's just throwbacks.
46 Kim 'doesn't remember' if Kanye was "talking to or pursuing" her while she was married to Kris Humphries.
47 Kris jokes about the 72 day marriage now. Oh Kris, you make us lol.
48 She's also a gas drunk. Can we invite her to our next party?
49 OMG it's the real Todd Kraines!!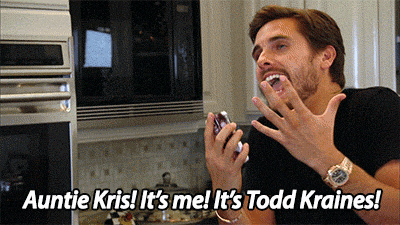 50 Wow, he's actually good looking.
51 Kris, Kylie and Khloe's hardest moments on the show were having to deal with Caitlyn's transition.
52 ALL the shade towards Caitlyn now.
53 Now they're talking about how even though Scott messes up big time, he always comes back to make sure the family are OK.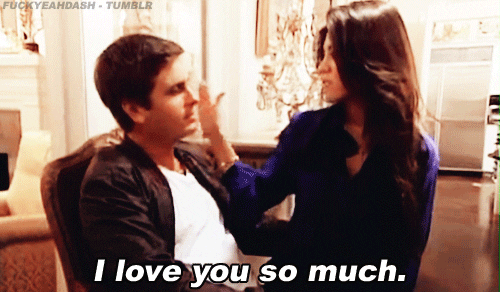 54 Kinda sweet, but kinda not needed.
55 We take that back, it's the thought that counts, right? RIGHT?
56 Jeeeez, someone sent a hoax email to Kendall saying that Lamar died when he overdosed.
57 People can be really sh*tty.
58 Any glimpse of Kylie, we're trying to look at her stomach #sorrynotsorry.
59 IS SHE PREGNANT THOUGH?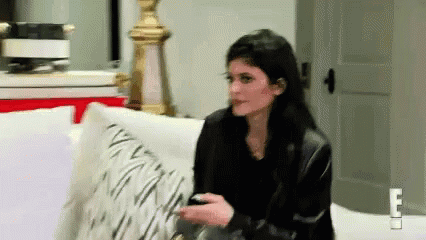 60 They're giving out some champagne. We want some champagne.
61 OOH is Kylie drinking champagne?! ...Oh wait, she's still not legal over there.
62 Ah, there's Jonathan. Of course he had to get his face in.
63 It's Todd Kraines' MOTHER! Her name is Joyce and she looks like a lovely lady.
64 And now a family montage video... as if we haven't seen enough of them already.
65 Remember when Kim's earring fell in the ocean? LOL FOREVER.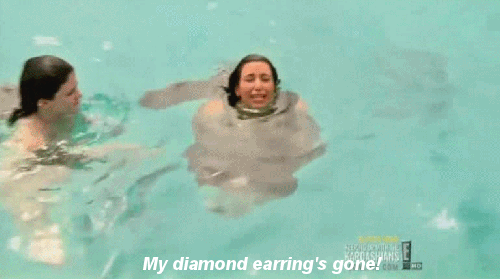 66 AND remember when Kim fought in a BOXING match? Hilarious.
67 AND when Kourtney KISSED the actress from Orange Is The New Black?
68 Now they're moving onto the difficult stuff... Kris and Bruce's divorce... Khloe's divorce... Cait's transition... Lamar's overdose... the Paris robbery...
69 We have ALL THE EMOTIONS
And now it's over... We can only imagine what the next ten years will bring to the Kardashian clan.