3 years ago
Dermot O'Leary confirms the X Factor news we all wanted to hear
Fans will be delighted.
Our favourite reality TV host, Dermot O'Leary has been sharing some juicy gossip about the future of The X Factor and while last season might have left a lot to be desired, we think we'll be tuning in next season.
Advertisement
Last year's show fell victim to the lowest ratings in the show's 14-year history but Dermot says that it's not going anywhere and they're pulling out all the stops to get fans watching again.
Confirming the news we've all been dying to hear, Dermot delightfully announced:
"Cheryl's going to come back!"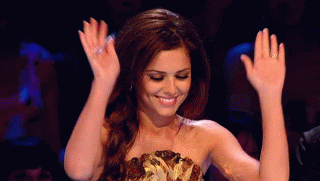 Yes, speaking to Metro, the loveable host confirmed the return of Chezza herself, however, revealed that he had his own favourite for the slot.
"If it wasn't Cheryl, I would love Mariah. It would be a whole new world of crazy my friend."
Cheryl first joined the show in 2008, replacing Sharon Osborne. She left the show after three seasons only to return again in 2014 for two more seasons on the judging panel. Cheryl also appeared last season as part of Simon's judges' houses.
Advertisement
This marks Cheryl's first major gig since welcoming her son Bear in March last year.
The return of one of the most popular judges will hopefully pull the show's ratings up from the all-time low, 5.2 million. Speaking about the drop in viewers, Dermot told Radio Times:
"Does it hurt? Um, I'd love to get back up to eight million again. You want to rate well, of course, you do."
Advertisement