2 years ago
Great British Bake Off is coming to Netflix and goodbye weekend
No better news ahead of the long weekend.
Two of our favourite forms of entertainment are coming together and we couldn't be happier.
Advertisement
Netflix has announced that the first seven seasons of The Great British Bake Off are coming to the site from this weekend – hurrah!
Yes, you can now enjoy GBBO from beginning to end all over again and relive all those soggy bottoms for old times' sake.
The show arrives on Saturday, March 31 and we're sure we'll be bingeing it like the newest season of Orange Is The New Black.
However, the latest season which features a nearly totally new line-up will not be on Netflix just yet but we imagine that might not upset everyone.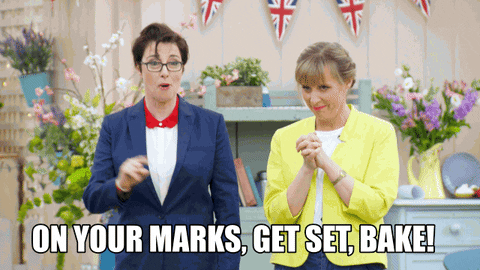 GBBO not your thing? Firstly, how is that possible? Secondly, no worries, there are lots of other TV shows arriving on Netflix this weekend too.
Advertisement
From earlier seasons of Top Gear to six hilarious seasons of French and Saunders, there's something for everyone.
So, on your marks, get set, BINGE!