3 years ago
Kylie Jenner just updated her daughter's name on Instagram
Have you spotted this?
Last night, Kylie Jenner finally posted a picture of her baby girl on her social media and shared with her followers the sweet name she and boyfriend Travis Scott chose for their first child – Stormi.
Advertisement
However, for anyone who hasn't looked at Kylie's Insta since, you might not know that she's updated her daughter's name.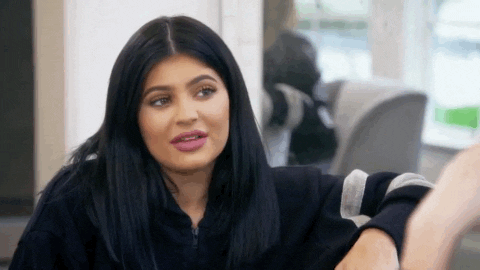 Yes, in the same way that we change a caption on our Instagram posts when we think of something funnier, Kylie has changed the caption on her picture of baby Stormi to read:
"Stormi Webster".

The changed caption is just the latest in a long week of reveals from the reality star who only confirmed she was pregnant with her first child three days after giving birth.
And while you may be thinking Webster is just a middle name, it's actually the real surname of Stormi's dad, Travis Scott. The rapper uses Travis Scott as his stage name, however, his real name is Jacques Webster.
Advertisement
Stormi's name reveal obviously had the Twittersphere talking with it being fastest fingers first to create the perfect meme.
are the kardashians actually creating a weather forecast of kids 'it's going to be stormi, with a chance of rain, in the north of chicago'

— Sam Toogood (@SamToogood_) February 6, 2018
STORMI OUTTA ALL THE NAMES

— lexi loves bella ♡ (@fancylexiii) February 6, 2018
Advertisement
i hope Stormi is just a nickname for Kylie's baby and the real name is Category Five Hurricane.

— j ø j ø ? (@cloutboyjojo) February 7, 2018
kylie disappeared for 9 months bc that was the calm before the stormi

— SOLOMON TAIWO (@ImSolomonTaiwoJ) February 7, 2018
Advertisement
With tonnes to choose from, however, we think the internet has made its choice.

Kylie confirmed on Sunday night that she had given birth to a "beautiful and healthy" baby girl on February 1.