5 years ago
Lindsay Lohan latest career move is the most bizarre one yet
We didn't see this one coming.
Lindsay Lohan was one of the biggest stars of the late 90s and early 00s. She was our style icon, our girl crush and our dream best friend all in one.
Advertisement
However, in recent years the star has returned to our screens and has been exploring a number of new career ventures.
From the announcement of her new beauty and jewellery line to vastly different roles on screen than we've been used to, Lindsay has been making unexpected career choices as of late.
But her latest move has left everyone surprised – even Lindsay herself.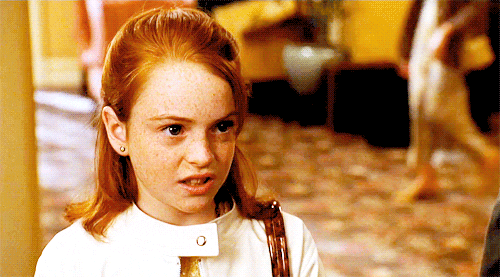 Advertisement
The actress is now the face of Lawyer.com, a website that allows you to find a suitable lawyer for your needs in your area, and revealed her first commercial with the brand this week.
Aside from her acting career, Lindsay is also known for her run-ins with the law which makes this collaboration all the more confusing – a point she jokingly addresses herself.
"When Lawyer.com first reached out to me, I was confused and a little scared, because I thought I was in trouble," the actress joked.
"But when they asked me to be their spokesperson, I was intrigued."
Advertisement

Speaking about her DUIs, the 31-year-old said: "Let's not pretend I didn't get one, or three, or some others."
And while the commercial was obviously entertainment enough, we're also delighted to see how good Lindsay looked after returning to her famously red hair.