3 years ago
Remember Michael from The Princess Diaries? Here's what he looks like now
It's been 17 years since our girl Mia became the Princess of Genovia.
Yes, it was one of our favourite movies from our teen years, and still, to this day we'll shed a tear when she finally arrives at her coronation ball soaking wet.
Advertisement
It was a movie full of magical moments but none more so than that kiss at the end.
Longing for the moment she met the guy who made her "foot pop", Mia was convinced throughout the movie that that was Josh Bryant.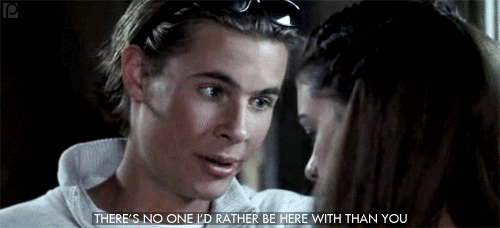 However, after an unfortunate incident with a volleyball net and a cruel joke made by the mean girls, Mia finally realised it wasn't Josh who she was meant to be with, it was the goofy Michael.
Yep, the guy who knew how much she loved M&Ms on pizza (gross, like) and who was smitten with the Mia before and after her transformation.
It's been 17 years since the release of the first film and we now know that Michael didn't make an appearance in the 2004 follow-up, so what ever happened to the actor who played the loveable character?
Advertisement
Robert Schwartzman was the actor responsible for many a 00s crush, however, in the years that followed he has taken a step away from life in front of the camera to focus on his music.

Fronting the band Rooney, Robert supported the likes of Weezer and The Strokes on their worldwide tours in the early 00s.
Advertisement
The band also had songs featured on shows like The OC, Beauty and the Geek and One Tree Hill.
Since then, Robert has gone solo with his music career, releasing his first solo album in 2011. However, he hasn't totally turned his back on acting, as he has appeared in a few short films in recent years.
Advertisement