4 months ago
Important: This is how to get served drinks first at a bar
Out at the weekend?
Did it take ages for you to actually be served at the bar? Or did people pile up so much that you couldn't even push your way through to order your drink?
Yeah, it happens. A lot.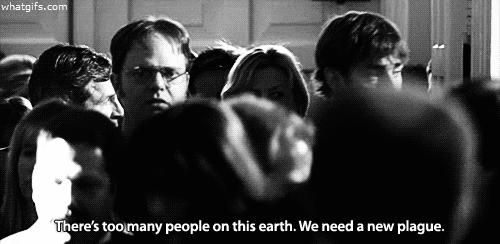 And while it can be annoying, we still do it because, well... gin.
However, a man from London told The Sun about his little genius hack and we have to say, we might just try it (if we become really desperate... or if our heels start to hurt).
The 35-year-old said that if there's a big queue of people at the bar, he collects a few empty glasses that are lying about the place.
That way, when he tries to make his way up to the bar, people will see the glasses and get out of the way as they think he works there.
He said: "I cooked up this trick when I was in a packed live music bar.
"The bar was on the side, opposite the stage and it was a nightmare working behind it — let alone for people trying to get a drink.
"They'd be four people deep and all shouting over the music to be served.
"I used to scan the pub for empties and then bring them back to load the dishwasher, and I noticed a sea of people would part when I walked through. I started trying it on nights out and it worked!
"You have to do it with confidence — it's all in your stride. Then when you get to the bar, don't make eye contact with anyone around you — get in, and get out."
We might just try this next weekend.