6 years ago
Experts have revealed the correct way to cut a cake (and it's not the way we've been doing it)
We love cake more than life itself but it turns out we've been cutting it the wrong way. (If someone wants to buy us cake to make us feel better about our mistake, that would be amazing!)
It turns out that you shouldn't cut a circular cake into wedges as this exposes the sponge to air and thus dries it out quicker.
Advertisement
According to The Mirror, IFLScience has revealed the "scientific way" to divide a cake. Laura Suen, of IFSLScience wrote "If you don't eat the rest immediately, the inner surfaces of the remaining cake are exposed to the air, drying it out."
First things first, you cut the cake into quarters. Then you make two slices, working from the middle and following the line (see our amazing diagram below).
Advertisement
Once you have removed the slices and stuck on the kettle for your cuppa, push the cake back together. This will help to prevent moisture loss.
The only thing left for us to do is to try it out. Cake anyone?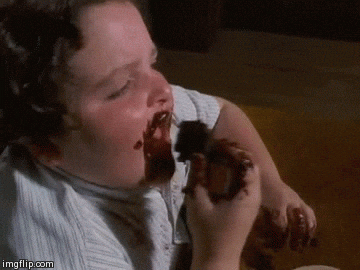 Advertisement