6 years ago
Macaulay Culkin Is 35 Today: Here Are 11 More Signs You're Officially Old
In a collective sigh around our desks, today we realised we're old.
Nobody gave us a heads up, there were no warning signs… it creeped up on us and now we're doomed to pots of anti-wrinkle cream and reminiscing over the 'good ole days'.
Advertisement
Here are 11 official signs that your childhood is lost forever…
Macaulay Culkin is 35 years old today
We're taking this one badly. Call us crazy, but Kevin McCallister was never supposed to age.
News of his birthday may have had reactions similar to this…
Advertisement
Will Smith is now older than Uncle Phil was at the beginning of The Fresh Prince of Bel Air
Forget The Lion King – this is what they meant by the circle of life being complete.
Advertisement
The last episode of FRIENDS aired 11 YEARS ago…
At least the jokes are still hilarious. Even if we have to turn up the volume to appreciate them…
People born in 1997 are now legally allowed drink in a nightclub
Advertisement
Suddenly we're seeing a lot of crop tops and platform wedges. When was the kid invasion and why weren't we given proper warning?
Bring It On is 15 years old this week…
We're suddenly not feeling very peppy…
Advertisement
This is what Mary from Three Men And A Little Lady Looks like now…
She looks like an adult. An ADULT.
Your radio, camera, GPS and telephone all fit in your pocket now
Freeing up your arms for extra shrugging effect
If The Simpsons aged in real life, Maggie would be 27-years old
Yes you read that correctly, you are ancient.
You recognise this 'beauty treatment' from the 90s… and probably rocked it with a plastic choker
We can't judge - hair mascara was the bomb. We have the embarrassing evidence buried.
Remember this pop hit?
Video: emimusic
It'll be 20 years old next year. Don't worry, it's still a tune. #VivaForever
Teens know how to 'save' a document in Microsoft Word…
… but they've never used a floppy disc.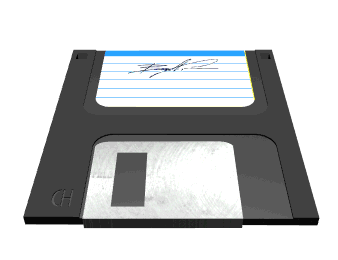 We think we need to lie down after that...