4 years ago
Office like an icebox? You need to get yourself these nifty hand warmers
Genius!
As we all headed back to work today after the break, there was one thing that made our post-Christmas blues even worse – the cold.
Advertisement
Yes, offices up and down the country turned into freezers over the holiday season as the heating was turned off for a significant amount of time.
Often seeing co-workers rubbing their hands together for warmth, the words 'tis fierce cold' were uttered numerous times throughout the day.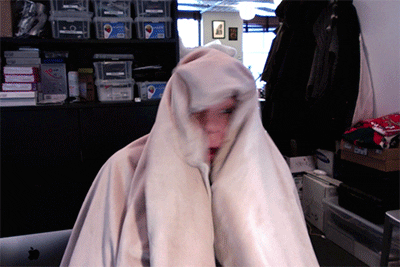 Leaving our coats on and amping up the radiators, we suffered through, however, this genius product could have made everything a whole lot easier.
Enter the Smoko hand warmers.
Now, we've all seen those little pouches that you pop in the microwave to heat up, but they usually don't stay warm for long and, you know, effort.
Advertisement
Well, these bad boys connect to your computer through the USB port and keep your mitts toasty all day long.
The uber-trendy fingerless gloves also come in the adorable and appropriate shape of toast. Get it?
These will set you back around €30 but for those who haven't shopped on Smoko before, you can avail of a 10 percent discount code – win!