2 years ago
How to take the perfect passport photo in 6 easy steps
Never shall you be embarrassed about your passport photo again.
Many of us are still feeling the embarrassment of a dodgy passport photo taken years back. Whether it's a terrible haircut, shiny face or weird facial expression, it's fair to say most people don't like their passport pictures.
However, when we spend so long attempting to get the perfect night-out selfie, why don't we put the same effort into our ID pictures?
Well, no longer do you have to go into a professional to get your pictures taken so now it's so much easier to get the perfect pic from the comfort of your own home.
And we're taking inspo from Khloe Kardashian who enlisted the help of a professional lighting expert to achieve the perfect picture.
Yes, the reality star brought along the Keeping Up With the Kardashians lighting technician and her BBF Malika to capture the best picture possible and it was totally worth it. Showing off the incredible results at the end, Khloe was left with a driver's license she would want people to see.
But how can we achieve the same at home? Here are our six top tips for achieving the perfect passport picture.
1. Perfect base
While 'glowy' and 'dewy' might be terms you usually use to describe your ideal base, picture day isn't the day to embrace them. When taking these types of pictures, flashback is your biggest enemy.
So, for the moment, ditch the SPF which can cast a white look on the face in photography, opt for a more mattifying base and set with a translucent powder. And while we're all for that popping highlight, just give it a miss this once. We'd also load up the concealer in the under-eye area where dark shadows can look harsher.
2. Define those features
When it comes to our day-to-day makeup, we keep the extras to a minimum. Some clear brow gel, a lick of mascara and a bit of lipbalm and we're out the gaff. However, it's worth getting a little more heavy-handed for passport pictures. Adding a little definition with eyeliner and perfecting the arch in your brow will give your pictures a much more polished look.
We'd also swap the vaseline for something with a bit more colour. Even a tinted lipbalm will again just make you look a lot more polished and give that added definition to your features.
3. Smooth and simple locks
While you may be trying to get one more day out of your hair by tossing it up into a messy bun, we'd recommend leaving down. Yes, it might seem like a whole lot of effort, but it's honestly worth it. However, we wouldn't go totally au naturale either.
While flyaways might be a mild irritant in everyday life, they are sure to become more than that if they rear their heads in your passport picture. One simple trick is to spray your hairbrush with hairspray and brush it through the lengths of your hair. This will help tame any flyaways without turning your hair to straw. If there are still a few lurking up top, try spraying a new toothbrush with more hairspray to get a bit closer to the root.
Also, try and keep your hair off your face if possible. Sweep that fringe back and do the hair-behind-ear tuck, because otherwise, you could have problems.
4. Find your light
If we have learned anything from the Kardashians it's the importance of good lighting. Yes, the right light can make up for a multitude of sins, including a rough night's sleep, irritated eyes and even problematic skin. We'd position ourselves in front of a window to make the most of natural light. However, avoid direct sunlight if possible because that can cause the opposite of the desired effect.
Good lighting will also help your hair look healthy and shiny and that's always a good thing, right?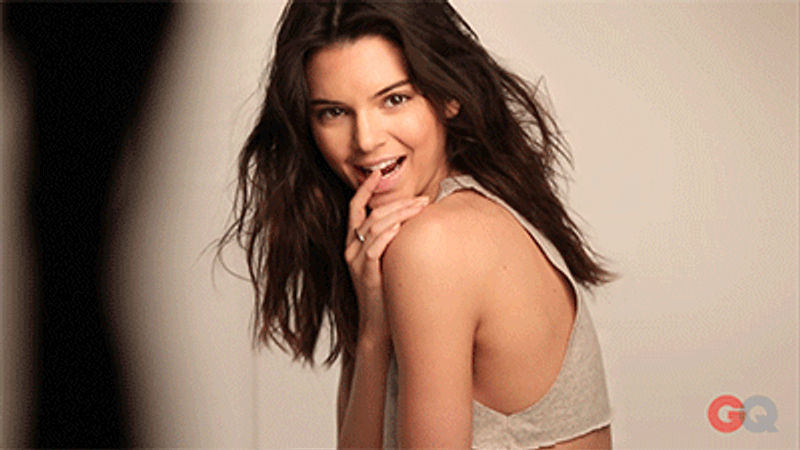 5. Forget the frames
While you might feel a little naked without them, you're better off ditching the glasses for this picture.
According to guidelines, glasses can be worn as long as the "frame is not covering any part of your eyes and there is no glare on the lenses." However, it can be hard to ensure these guidelines are met.
So, if we were you, we'd opt for contacts today and make the whole process a lot easier on yourself.
6. Smize
If it's good enough for Tyra Banks, it's good enough for us. It's recommended that you keep your expression neutral, however, that can often result in a bad case of the resting bitch face. So, we're embracing the smize and opting for a slight smirk but leaving the smiling to our eyes.