3 years ago
An IKEA sofa was turned into a couch of dreams and you can do it yourself for €250
PRETTY.
When moving into a new house or rented property, it's nice to spruce it up with a few new bits.
Advertisement
Even if you've been living in the same home for years, it's good to bring a new lease of life into the place.
However, that's easier said than done, and sometimes our bank balances just won't allow us to splash the cash on new furniture.
But, this woman in the US thought of a brilliant IKEA hack (so we're literally going to be heading there this weekend).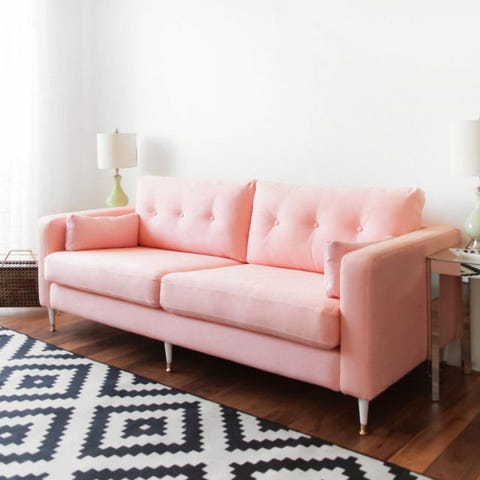 Advertisement
Blogger Krys, of Melodrama, bought a white Karlstad sofa, which she found in the clearance section of IKEA and turned it into the millennial pink couch of dreams.
The Karlstad sofa comes with a removeable cover, so she decided to dye it... however, the first attempt didn't go too well.
She used a fabric dye called 'Petal Pink', but it turned out to be too bright. She decided to use a colour remover to turn it back to white and then started over again.
This time she used a mix of 'Petal Pink', 'Lemon Yellow' and 'Tan'... and it came out absolutely perfect.
Advertisement
Speaking to HouseBeautiful.com, she said: "I can't tell you the exact ratios of these colours that I used for my shade because I was constantly adjusting and testing the colour.
"I want to say it was something like 4 parts pink, 1/2 part yellow, 1/8 part tan, but I'm not 100% sure so don't come back yelling at me if yours turns out gross.
"I also diluted it a lot more than the first time so the colour would be more pastel."
Advertisement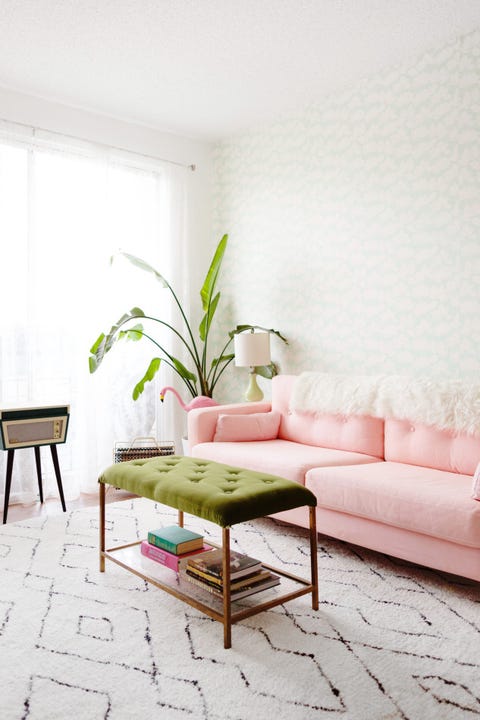 Kyrs also added a little bit of class to the couch, by spray-painting the legs white and gold, and adding buttons onto the cushions.
We've found a few similar couches on the Irish IKEA site and you can find one here.