4 years ago
This guy's Tinder profile is the weirdest we've ever seen
Would you right-swipe this guy?
For those of you who are used to swiping your way through the dating world, you'll be well used to seeing all sorts of random profiles out there.
Advertisement
Yes, internet dating is murky waters and you never know what you're going to find.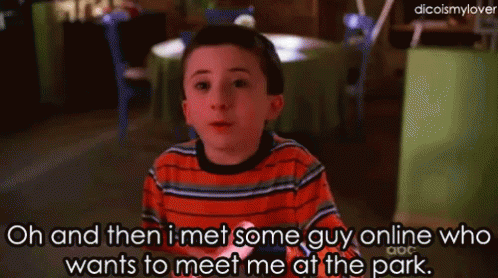 However, we think even this bizarre profile would have caught our eye.
Darren Go was having no luck finding the woman of his dreams on Tinder, saying girls just weren't interested in "boring bios".
Advertisement
"Having a normal, civilised, and pretty bio didn't work," he told BuzzFeed. "So why not try something different?
"I thought of using my dark humour and love for puns to try and find like-minded people."
And this is what he came up with.
Advertisement
A few months earlier, Darren had been through heart surgery and his friend took a picture of him in his hospital bed.
Naturally, Darren then used that as his Tinder profiler and built a pretty pun-tastic bio around it.
"I'm dying to meet you. When can ICU?" reads his profile.
And it worked... sort of.
Advertisement
People quickly took notice and started sharing screenshots of his profile online.
What in the fresh hell is going on in Tinder.... pic.twitter.com/hw2uVR4keB

— nalisa alia amin (@nalisaaa) August 18, 2017
I fucking died pic.twitter.com/gUV47fGykG

— naomi (@naomiperrira) July 18, 2017
Advertisement
Sadly, however, the update hasn't led to any romance.
"In terms of suitors, I did get many matches, but most of them just asked me why I'm disrespecting myself or to just laugh and provide more puns.
"I'm still single and very available."