4 years ago
It's confirmed - Oh My God, What a Complete Aisling is being turned into a movie
We're only delighted.
It has been rumoured since late last year that Oh my God, What a Complete Aisling is being turned into a movie.
Advertisement
Fans of the novel cried out for it, and now it's going to be delivered as Element Pictures has announced today that it has acquired the rights to turn it into a film.
The writers of the book, Emer McLysaght and Sarah Breen,  are also on board to write the screenplay, and said: "We've known this character for ten years so to be given the opportunity to take her from the pages of our beloved book and transform her into a walking, talking, caring (and judging, let's be honest) girl in front of a camera is beyond our wildest dreams. We can't wait to start!"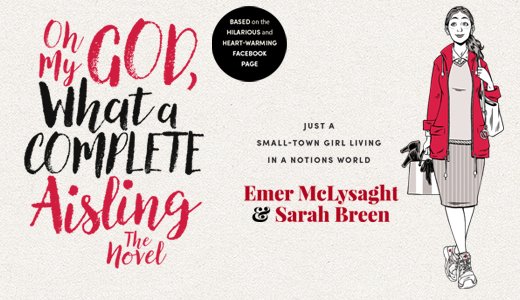 Advertisement
Element Pictures said: "We couldn't be more excited at the thought of working with Emer & Sarah to bring Aisling into cinemas. The huge success of this debut book is a testament to the strength of their writing – so funny and yet so full of heart."
It is said that the movie will be the Irish Bridget Jones, and we can't wait to watch the life of Aisling translate onto the big screen.