2 years ago
Kenan and Kel are reuniting and everyone is absolutely buzzing
It's a truly great day.
From 1996 to 2000, we lived for the comedic stylings of Kenan Thompson and Kel Mitchell on their hit Nickelodeon show. Yes, Kenan & Kel was the ultimate after-school treat and when the show ended, we won't say that it didn't leave us a little heartbroken.
Well, there could be a glimmer of hope for a reunion as the pair met up over the weekend for an exciting project.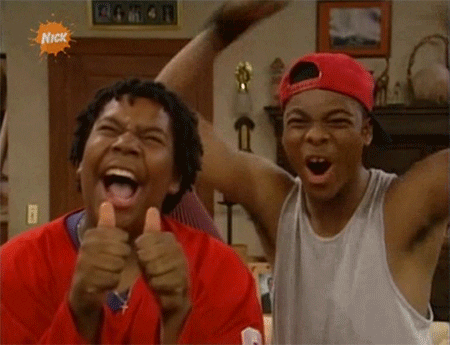 Kel shared a picture of him and his former co-star Kenan on Instagram because the pair are currently filming an episode of MTV's Wild N'Out with the rest of the cast of another one of their hit shows, All That.
Kenan and Kel appeared in the show from 1994 to 1999 and reunited with co-stars Lori Beth Denberg and Josh Server to film alongside Nick Canon, who also shared snaps from the meetup on social media.

The pics have obviously sent fans into a frenzy with many begging for producers to start work on a new version of the 90s show.
But while there's no word of a Kenan & Kell reunion as of yet, we're all remaining hopeful.
Is that Kenan, Kel, and the ALL THAT crew?!?! IS THAT JOSH SERVER?! I though he was the coolest person ever growing up... also, they still make new episodes of Wild'n'Out? https://t.co/KinHt2SvZK

— T-Bob Hebert (@TBob53) February 12, 2018
I need Kenan and Kel to have a show about being dads now...if Full House can come back they can give me that https://t.co/ONe1Cg7KJD

— BrilliantVillain (@IntergalacticQ) February 12, 2018
Grown-up Kenan and Kel look like young Kenan and Kel with fake beards glued on

— Gareth Brooks (@SoulPhoenix316) February 12, 2018
Share article

Read more about:
TV,
90s,