4 years ago
Rory Cowan tells Miriam O'Callaghan the reason he left Mrs Brown's Boys
He revealed all on RTÉ on Saturday night.
It has been nearly a week since Rory Cowan decided to quit Mrs Brown's Boys and the reasons why were still unknown until Saturday night.
Advertisement
Cowan, who played Rory Brown on the show, was replaced by Pat 'Pepsi' Shields for the remainder of the live shows this year with Brendan O' Carroll saying that "following plastic surgery the new Rory will be unveiled on Christmas day in the Christmas special."
However, on Saturday Night with Miriam, Cowan sat down for a chat and discussed his real reason for leaving the show that made him famous.
Rory Cowan to tell @MiriamOCal why he left Mrs Brown's Boys https://t.co/Odbmh2MLbF via @RTE_Ents pic.twitter.com/6G8N4VjDE0

— RTÉ (@rte) July 15, 2017
After 26 years on the road with Brendan O'Carroll and the gang, Cowan said he left the show because of his own personal reason.
Speaking to the RTÉ host, he said: "I haven't been happy for the past couple of years. We were in Australia last year or the year before and, my mother has dementia, but before we went she was still mobile."
He went on to talk about how he was put in a catch 22 situation.
Advertisement
"When I was in Australia I got word to say she had days to live. And I couldn't get home. I couldn't get home because it was an insurance issue. They said 'If your mother dies you can go home for a week and come back', all the way to Australia.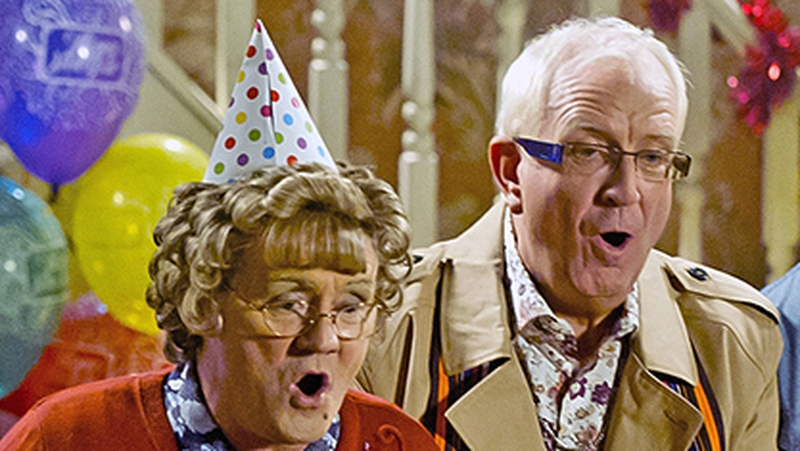 "But if she doesn't die you can't go. If people want their money back for refunds if you're not in the show, even though Brendan is the star of the show, you'll have to pay full price for every seat that's refunded. And that could have worked out at hundreds of thousands of dollars.
"It really bothered me that I was on the other side of the world and I didn't want to be there anyway. Because we had only been there a couple of years before hand and if I stayed with Mrs Browns Boys, they're going back again in January, and that would have been three visits to Australia in four years and I think that's too much," the actor concluded.
It seemed as if Cowan and O'Carroll left on bad terms but he told Miriam O'Callaghan that O'Carroll is a "very generous employer" and that he was "never the problem."
Advertisement
Sadly, it is definitely the end of the Mrs Brown's Boys adventure for Cowan as he admitted, "if I was to go back the problems would still be there. So no I wouldn't go back, I want to do something new."
The full interview is available on the RTÉ Player.