5 years ago
WIN exclusive tickets to the Irish Preview Screening of The BFG in Dublin
The world is more giant than you can imagine... and packed with free cinema tickets.
It's no secret that we here at JOE cannot wait to see Steven Spielberg's big-screen adaptation of Roald Dahl's timeless classic, The BFG.
Advertisement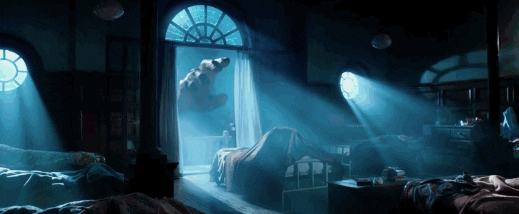 In fact, we're so exited about the film's release that we've even launched an island-wide hunt for Ireland's very own BFG - the Biggest Friendliest Grandad.
You can read more about that crackin' competition by clicking here.
In the meantime though, we're counting down the days until the film's release in Irish cinemas on 22 July... but because that seems like it's aaaaaaages away, we're offering you the very special chance to see the film before anyone else in the country.
Advertisement
We've teamed up with the human beans at Entertainment One to give away a limited number of exclusive tickets to the Irish Gala Preview Screening, taking place at The Savoy Cinema in Dublin on Sunday 17 July at 6pm (doors at 5.30pm).
All you have to do to be in with a chance of winning the tickets is answer the very simple question below. Trust us, it's so easy, even Bonecruncher and Gizzardgulper could get it right...
Advertisement
And here's the magical trailer to get you in the mood...
Clip via Entertainment One UK
Advertisement
The BFG is released in Irish cinemas on 22 July.