2 years ago
The Hollywood MEGASTAR who's joining Big Little Lies season two
Make that six leading women...
*Warning! This piece contains spoilers from season one... and season two. So, you know, proceed with caution and all that.*
It was one of our favourite shows from 2017 and we're eagerly awaiting the second season of Big Little Lies, however, with this latest casting news we don't know how much longer we can wait.
While the five killer leading women (pun intended) will obviously be making a welcome return to the show, next season they'll be joined by another leading lady and it doesn't get much bigger than this.
It's been confirmed that the one and only Meryl Streep will be joining the cast of the hit show for season two and we're beyond excited.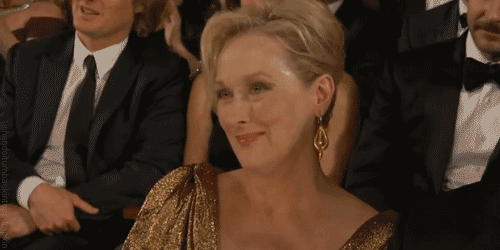 Meryl is set to play the role of Mary Louise Wright, Perry's (Alexander Skarsgard) mother. HBO says that Mary Louise will arrive in the area "searching for answers" about her son's death and will be "concerned for the well-being of her grandchildren".
And it seems nobody is quite as excited as the cast of the show as a number of the stars took to social media to share the news.
"Beyond thrilled to have the one, the only, Meryl Streep joining the cast," said Reese Witherspoon on Instagram.
Laura Dern called it an "acting dream come true"

This news comes after reports that Perry Wright himself would be returning to season two also, despite biting the dust at the end of the first season.
We'll have to wait for official confirmation on that one but either way – MERYL STREEP!